An Inside Perspective
Skills, Ambition & Excitement.
It's our attitude that makes us the #1 Soccer Training Community in New York City.
Coach Frank
Frank is owner at Soccer Beyond, LLC and creator of New York City's largest adult soccer training community. He grew up in Germany where he went through the renowned soccer academies of Dynamo Dresden and Borussia Moenchengladbach. Frank holds the UEFA B license and a bachelor's degree in Marketing Communications. In October 2011, he ran the Chicago Marathon in 3 hours 05 min 50 sec. In October 2012, Frank finished his book Soccer Beyond Instinct.

In the photo: Coach Frank >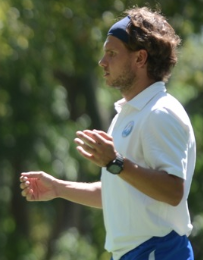 Andrew West
Andrew has vast experience both playing and coaching soccer. After spending several years with the youth academy of Everton FC from the English Premier League, he came to the US on a Soccer Scholarship, playing for UCONN. Having moved to the University of North Florida to gain a Masters Degree in Nutrition, he spent two years as the Assistant Coach on the men's soccer team. In 2006 he became an ACE certified personal trainer and moved to NYC with his wife, Kristina, and has been coaching, training, and providing nutrition consultations in the city up to this day.
Consult our Physical Therapist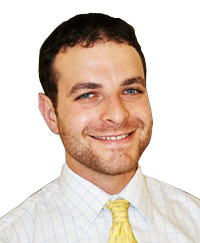 Get back on track quickly!
From back pain, joint ache, Plantar Fasciitis/ heel spurs all the way to ACL tear rehabilitation programs, Vitaly will help you get back on track quickly.

Dr. Vitaly Dvoskin, PT, DPT
Moving Forward Physical Therapy, PC
Consulting & Concierge Services
917-604-8612 - call/sms
Dr. Vitaly Dvoskin
Dr. Vitaly Dvoskin, PT, DPT has been practicing in Orthopedic Sports Medicine and Functional Manual Therapy here in NYC for the past six years. During this time he has become the company Physical Therapist for "Avenue Q: The Musical," in addition to working other Broadway shows such as Spider Man Turn Off The Dark and Godspell. Dr. Dvoskin has also worked with players from the NY Lizards Major League Lacrosse Team, as well as collegiate and high school athletes from the Tri-State Area. Dr. Dvoskin is Level II Certified Fascial Movement Taping with Rock Tape.


Our approach to soccer is simple, effective and straight to the point.
All who have come out to our training sessions, scrimmages and other events appreciate our spirit of uplifting behavior and selfless effort to make soccer work as a team. We believe that to be the key to our inspiring as well as highly effective training environment.

More than nine out of ten players keep coming back to improve, shape up, and play - to take home a piece of our atmosphere that also will make you feel stronger. Beyond the duration of our events, and beyond the game of soccer. Coming to us is an invigorating experience, a friendly reminder that even more is possible.
Our patience, positivity and can-do mentality will pull you right in.
It will make you part of the team from the moment you show up. There's no pressure, nothing to worry about. All that counts is a common desire to make our soccer event invaluable with the contribution of everyone involved.

One of our players summarized our lessons like this: "It's like going to training camp and learning the game from a skill and strategy point" (Tony Taffuri). So when you join us, you will have a chance to participate and contribute to a powerful and exciting way of learning and playing the game. We go beyond better soccer and invite you to our journey.
Everyone can be part of it, everyone will benefit.
Pick from the menu above to get started today with soccer lessons, scrimmages or simply by reading our book. If you rather get in touch with us prior, feel free to email us at GoBeyond@SoccerBeyond.com


We offer a welcoming atmosphere and fantastic experience at all our events. Become part of it and share our excitement.
Join us. It will be fun!